We had a great winter for our game up here, and from all the game(esp. bucks) we are seeing, it's looking like it will be a great hunting season this fall.
Saw this guy with 2 other bucks on the drive in this morning.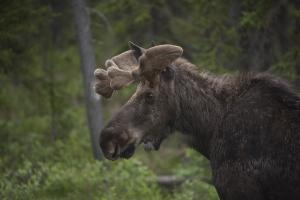 One of our guests snapped this pict of this guy around the lake.
.