We offer clean reliable boats and motors. Life jackets and gas are included in price. Our motors are modern 4 stroke, 6 to 9.9hp outboards and regular boats are well equipped 14 foot aluminums with anchors front and rear. We have larger Jon style boats that can easily accommodate a family or four adults. We have a couple of rowboats available, but please check on availability.
If you bring your own boat there is a 10HP restriction on Tunkwa Lake.
See the Rates page for Boat Rental fees, click here……..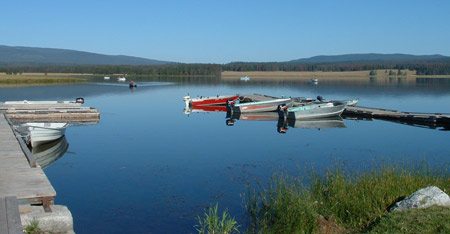 .