---
Welcome to Tunkwa Lake Resort, one of British Columbia's premier fishing destinations. Picturesque Tunkwa Lake is world famous for it's extra large Kamloops Rainbow trout. And, because of the abundance and size of these trout, Tunkwa Lake was chosen as a venue lake for the 1993 World Fly Fishing Championships.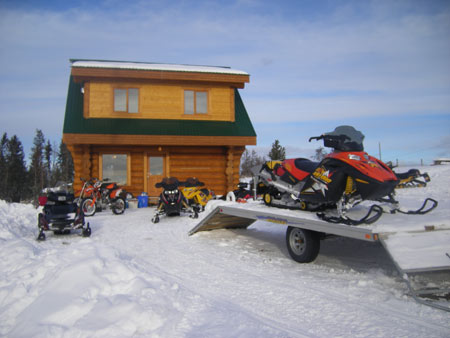 Located in the sunny southern interior Thompson Nicola region of British Columbia, a short drive from Kamloops and Logan Lake, and only a 3½ hour drive from Vancouver, BC, Tunkwa Lake Resort is both a fishing resort and an affordable destination for bc fishing lodge vacations, known for its friendly service.
Fishing and Family Vacations
We offer clean, waterfront housekeeping cabins, tenting campsites and RV sites. Our housekeeping cabins are rustic but modernized cedar-sided waterfront cottages. Cabins will sleep from 2 to 7 people and have electricity, small fridges and air tight wood stoves. There are no washrooms in the cabins, but the central shower house has flush toilets and showers (no charge). Each cabin has it's own picnic table with firepits on the lakeshore.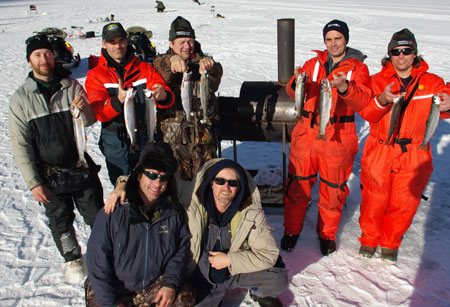 All tenting campsites and RV sites have firepits and picnic tables. The area where our campsites are located is mostly grass mixed with pine trees. There is plenty of room for even the biggest RV's, for group or multi-bc fishing lodge camping. All tenting campsites and RV sites are close to the lake with 10 sites on the lakeshore. Reservations are required on long weekends only. A Sani-Dump is available.
Outdoor Activities
Boat rentals are available as well as lots of advice on how to catch those big Kamloops Rainbows. For the non-fishing guests there are miles of hiking and biking trails, wildlife viewing opportunities and a playground for the children. You'll find Tunkwa Lake easily accessible by car and centrally located, not far from the community of Logan Lake and an easy picturesque drive to the City of Kamloops. We enjoy repeat business from serious and non-serious anglers, families, couples both young and old, small groups and bc fishing lodge gatherings. Our guests come to enjoy a quiet relaxed atmosphere, therefore, we do not permit dirt bikes or ATV's, loud music or noisy groups in camp.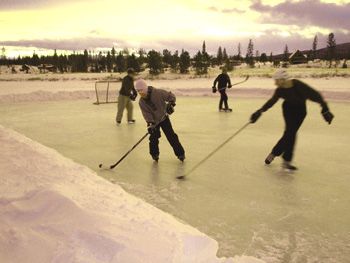 General Information
Tunkwa Lake's elevation is 3,750 feet which can mean cool evenings even in mid-summer but we enjoy about 2000 hours of sunshine and warm days per year and are fortunate to have very few mosquitoes or biting bugs. Our resort is surrounded by Provincial Park lands, adding to the peacefull setting. The surrounding area is a mixture of pine trees and open meadows with many hiking and biking trails leading from the resort, so bring your hiking boots and bicycles. The plentiful bird life includes numerous ducks, geese, loons and eagles. In the hills near the lake are deer, moose and a unique opportunity to view herds of wild horses. There are many wildlife photo opportunities. This area is idea for horseback riding! So, if you have your own horses bring them along . . . we have paddocks available.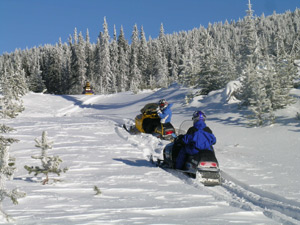 The Resort store stocks a few groceries and a good selection of tackle, including locally tied custom flies, bait, ice, fishing & hunting licenses and souvenirs. There is a fenced playground for children, horseshoe pits for adults, a boat launch with limited dock space is available at no charge. If you want to take your catch home we have free freezer space. Pets are welcome but please respect other guests. Dogs must be on a leash and under control. Only small dogs are permitted in the cabins.
Whether you are looking for a fishing resort on a top notch fishery, or an affordable spot for your bc fishing lodge vacations, we have a lot to offer. Book early for a memorable outdoor experience that will leave you wanting to come back year after year.