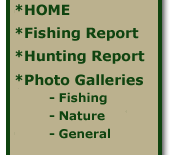 May 25/15

We've had alot of unstable weather in the area since the last report, with Thunderstorms bubbling up most afternoons, fortunately most have been missing us and just skirting the lake.The weekend saw some severe storms and heavy rains. Fishing has remained pretty consistent despite these conditions, with some days tougher then others. Mayflies hatches have been good during these storms, but chironomid hatches have been a bit more inconsistent.

Saturday saw our first major hatch of Damselflies coming off, and in really good numbers.

Mixed reports coming in from our guests, with some just having incredible success, while other are just managing a fish here and there.

Trolling wedding bands have been consistent producers, as have trolling, the usual Lucky Bugs, and Hot Shots. Trolling wet fly patterns, like K Marts, Pumpkin-Heads and Blue Marroons, have been working for guests.

Casting and stripping Mayfly imitators like Half-Back patterns, have been a good option, esp. around the shallower rocky areas of the lake. Some bigger sized trout have fallen for Gomphus(dragonfly nymph) patterns as well.

Chrinomids in size 12 scud hook, have been the right size, dark patterns, like Moon-Light, Black silver or black red, are good choices. Tan Double dips, ASB - red rib, and Chameleon patterns are working good as well, same size.

Mom helping reel the big one in!

The results: A nice limit of rainbows!

May 19/15

Fishing remained very good on Tunkwa even with some wet and stormy weather. Many regular guests commented that fishing was the best they have ever seen on Tunkwa. It was a busy weekend on most of the local lakes, and good reports coming in from all over.

Trolling or wind drifting was proving to be effective for guests that employed this tactic. The good old half/half Sun flasher, with a Frog patterned Hot Shot 24" behind it was deadly for many. The Blue Maroon and Vampire leach pattern were both hot flies this weekend. Casting and working 'half back' or mayfly nymphs proved effective, in the later afternoons and evenings, as the mayflies have started to hatch in good numbers. Chironomid hatches were good, and the birds were all over the water feeding on them all weekend. Usual patterns all caught trout. Whisky Dicks in size 12(scud) have been hot, Barnes lake Specials, ASB(anti static bag) ties have been producing, as has our Moon Light pattern. Hearing of lots of trout to about 3 lbs, with the occasional much bigger one getting hooked, often breaking off the unsuspecting angler. These Pennaske strained rainbows are incredible fighters, and everyone has smiles on their faces coming off the water.

Fishing continues to be nothing short of fantastic!

Tyler out with Grand dad, learning to fly fish on Tunkwa.

Pheonix and Dad with a nice trout for supper.

Arnold and crew had some great success on their holiday here, lots of trout coming to the net on chironomids.

May 11/15

With the nice sunny, warm stable weather, Tunkwa has seen some incredible chironomid hatches over the past week, and fishing has been very good to excellent. Larger sized bugs have started to hatch and throat samples taken from trout being caught are showing a real mix of size and colours. At time it doesn't matter what size or colour, as long as your around feeding trout. The 'moonlight' pattern chironomid has been the hot fly this past week. The 12 to 14' depths seem to be producing the better sized trout, fishing chironomids close to the bottom. At times it's near impossible to fish 2 rods by yourself.

We had Rod from 'Fishing with Rod', here doing some film work this past week, and they got into some trout out in front of the resort.

There are more mayflies starting to hatch, and trout can be seen sipping them off the top in the late afternoon, and early evenings.

Guests trolling are doing well, getting your presentation down to about 4 or 5' under the surface. Hotshots, wedding bands, K Marts, PumpkinHeads and Bingo Bugs are all catching tout.

It's a great time to be out fishing Tunkwa.

Chironies are a poppin......

....and the trout are gorging on them!

May 4/15

Fishing on Tunkwa was good on the weekend, with everyone catching lots of trout. Trolling was working very well, with anything green being hot! Kwikfish, hotshots, wedding bands all producing. PumkinHeads, Two Tone Olive leach patterns, were working good as well.
Some good reports from chironomid anglers, who were on the active hatches. Smaller sized 14, in Whisky Dicks, Barnes Lake Specials, Black Silver or ASB/red rib, were producing. Better hatches and action to be had later in the afternoon.
Fishery Staff are here starting to collect eggs from spawning trout, and have comment on just how many fish are in the lake this year, and how well the lake is doing! The switch over to the Pennaske strain rainbow trout sure has been successful!


Apr.27/15

The beginning of this past week started off beautiful, with sunny weather, temps into the mid 20's. The rest of the week saw wind, with snow, hail, and a tiny bit of rain, what a change!Even with the adverse weather, there were thousands of swallows all over the Tunkwa feeding on all the emerging chironmids. Catching trout on chironomids was tough though, as it seemed many of the fish just suspended over mid depths, and were not keyed in on the hatches. Guests trolling to these suspended fish did well. Our one group of guests were having great success slow trolling a K7 FireTiger Kwikfish, with just a small amount of weight pulling the lure into the right zone. This weekend saw more guests out fishing, and everyone was into trout. Some good reports from chironomid anglers, with size 14 ASB/red rib being a good pattern. Trolling PumkinHeads, or Olive leach patterns provided steady action. I was just talking to Richard as he was pulling in off the lake, and he landed a couple dozen trout up to 20", with a size 14' black/silver chironomid being the "hot" fly. Some good reports coming in from local lakes as well.

We are so fortunate to be able to get out and fish this early in the season, when normally we'd still be iced over! What a year so far!

Lorraine with her personal best rainbow, landed in Tunkwa last week, one of many that fell for her lucky "FireTiger Kwikfish"!