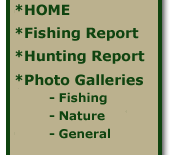 June 29/15

We've had some warm weather up here at Tunkwa, nothing like the temps they are having in the cities down in the valleys! Our night time temps have been really falling to very comfortable levels making some great evenings and nights for sleeping! In fact we've had a few days the past week, waking up to frost!

We are still

allowed

campfires up here, as no campfire bans have come into effect for our area.

The fishing has been spotty, with some days still pretty good, once the anglers get dialed into what the trout are feeding on. Other days, esp. mid day can be tough. Best fishing has been in the morning, or evenings, with peak activity the last hour or so of daylight. Caddis are still hatching in the eves, and the trout are dialed into them. Some chironomid hatches have been happening as well. A mix of patterns and sizes have been working better then others, all depending on the day, and hatch you are working through.

Emily with her first trout on the 'Fly', taking Dad fishing for Fathers day.

A beautiful sunset picture from this week, looking across Tunkwa. Thanks for sharing it with us Emily!

June 22/15

Fishing remains good on Tunkwa. Days have been warm but nights are still really cooling down, keeping water temps comfortable for the trout, and keeping them active.

We have seen some incredible caddis, and small sedges hatches the past evening, with the sky literally full of them in the evenings. Of course the trout are slurping them off the surface film as they emerge. Anglers able to key in on this hatch are having good success, with caddis pupae patterns best fly. Some dry fly action in the evening can be had with Tom Thumbs, or Elk Hair Caddis patterns.

Chironomid fishing has been pretty steady, with some days absolutely on fire, while other days a bit of a grind. Smaller bloodworm patterns in maroon, or red/black were producing good action, but we are seeing over the past couple days smaller, 14 or 12 ASB's with red rib have been the best fly. Dick Bartlett's "NightHawk" pattern tied on a size 12 scud has been a good producer as well.

Some good reports from anglers stitching PumpkinHeads, or green leaches in and just off the weedbeds.

Trollers have been doing ok, some days better then others, with Friday seeing them into some better sized trout, then on Sat. only hooking into smaller ones. The usual presentations are working, but hearing of some better success trolling Bingo Bugs.

It is supposed to get warm this week, but the cool nights sure make it comfortable up here, and some great sleeping weather!

A nice limit of fresh Tunkwa trout, taken last week by Brad.

June 15/15

Last week we saw some pretty unusual weather, even by Tunkwa standards! Most of the week was scorching hot, then later Thurs afternoon, the cold front whipped in, pushed in by intense winds. Temps dipped to almost freezing at night, then snow was coming down in the higher elevations all around us. Back to some nice weather for the weekend.

We hosted the North American Loche Style Fishing tournament here last week, and the competitors had to deal with those challenging conditions, here on Tunkwa as well over at the Trojan Pond(n the HVC mine site). Great group of anglers from all over North America, as well as England and Scotland. A very well run event.

Mixed fishing reports, and unstable weather made it challenging at times. Hatches have been light, with mayflies, and some chironomids coming off. Cinnamon sedges have started to hatch, and anglers keying in on this have been doing well. Bloodworm patterns fished deeper in the lake have been the most consitent producer. Setting up in the lanes where trout are moving through is key!

Some nice fish have been caught while wind drifting or trolling, Doc Spratleys(black), Pumpkinheads and Blue Marroons. Hardware has been accounting for some trout as well.

Some guest fishing slip floats, with worms rigged under them, were doing well last week, landing trout to 4.62lbs.

We did see more better sized trout come to the net, with quite a few high 3's to low 4lbers, and of course, lots of tales of the big one that got away!

The North Shore Fish and Game Club had there annual get together BBQ/fishing derby here this past weekend. Everyone looked to be having a great time, and got into some nice trout as well.

June 8/15

Fishing picked up later in the week at Tunkwa, with a few regular guests commenting it was some of there best fishing ever here...while others struggled! That's fishing. Being on the right spot on actively feeding fish was key. Small chironomids in 14 and 16 have been key. Greens and metallic patterns have been best. The Chameleon pattern chironomid, and a few of the bloodworm patterns have been producing.

The usual wet flies, like the Pumkinheads, K Marts have been producing. Some success on damsels nymph patterns as well.

Trolling gang trolls, are working for guests. Again, mixed results, some doing well, other struggling to get into the trout.

We've seen some bigger fish caught over the past few days, with up to 27" landed!!

Weather is beautiful right now, warm sunny days, but nice cool nights. Tunkwa water is still rising but clarity is excellent, so clear that guys are spotting trout cruising the shallows.

Al Danielson with a nice one that fell for a Black/tan chironomid.

June 1/15

Weather was beautiful up here this past few days, with no more thunderstorms, but the fishing action slowed down. One had to work a bit more and move around to find active trout. Chironomid hatches have slowed down, with mainly smaller specimens hatching. Size 14/16 chironomids in 'Whisky Dick', and 'Barnes Lake Specials', have been good bets.
Damsels have been hatching, so various damsel patterns including Pumkinheads have been working. A few guests have been reporting hooking into some bigger trout fishing gomphus dragonfly nymph patterns, near the weed edges.
Trollers are getting into fish as well, with the usual presentations working. Covering water, and keeping your lure in the 4-5' depth range is key.
A change in thew weather should see the chironomid hatches come on strong again.