---
Cabins: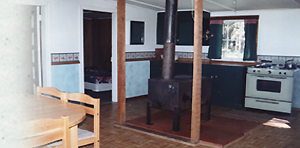 We offer clean housekeeping cabins; they are rustic but modernized cedar-sided cottages. Cabins will sleep from 2 to 7 people and all come complete with pots and pans, dishes, cutlery, tea towels, dish soap and water jugs. We have excellent drinking water.
Cooking is on a propane stove, and airtight wood stoves provide heat, on your porch there will be 2 bundles of firewood per night in the colder season, and 1 bundle per night during the warmer season. Extra wood or campfire wood is available for a nominal charge.
Each cabin has its own picnic table with firepits on the lakeshore. There are no washrooms in the cabin, but we have two showerhosues, one for the girls, the other for the guys. They are centrallly located, have flush toilets and showers with "on demand" hot water that never runs out (no charge for showers). Cabins have hydro service and a small (3.3 cu ft.) fridge, there is cubed or blocks of ice available at the store. Also bring your own bedding, pillows and towels. Our rustic cabins are dog friendly.
For a Site Map showing our Cabin locations, click here.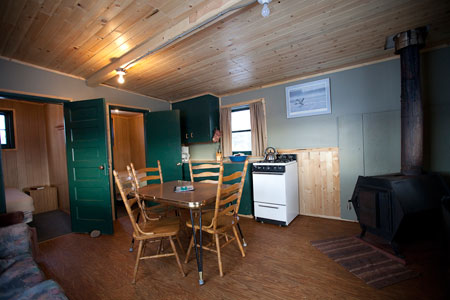 Inside photo example of our Rustic Cabins
See our Photo Album for more Cabin Photos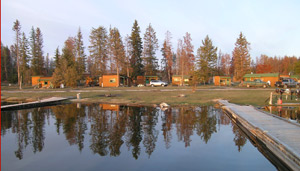 Tunkwa Lake Resort is a Dog friendly resort.